THE BREWERS OF EUROPE SUSTAINABILITY FORUM
20 & 21 OCTOBER 2020
A virtual event about sustainability in the brewing sector. Featuring: industry leaders, policy chiefs, high-level expert panels and fascinating practical information webinars over two days.
Free participation upon registration.
Official EU Green Week partner event.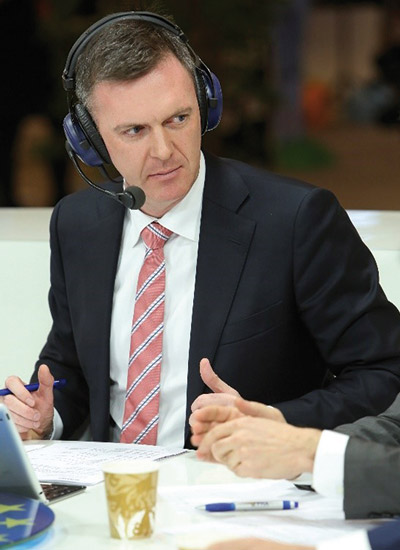 Brian Maguire
Journalist, Euractiv
Brussels-based journalist, producer and broadcaster, Brian Maguire, specialises in European politics and business; producing short documentary films exploring Europe's competing policy dimensions. He hosts live radio and television debates with European Commissioners, Members of the European Parliament and independent experts, and was co-anchor for one of the live European Presidential debates during the 2014 elections. He also presents the EURACTIV series 'The Presidency' and 'Over A Coffee'.

A graduate in Government and Law, he has worked across a broad range of publications, especially within the business-to-business sector. A specialist in corporate and political communications, his clients include start-ups, SMEs, blue chip companies, and NGOs with a human rights focus.