THE BREWERS OF EUROPE SUSTAINABILITY FORUM
20 & 21 OCTOBER 2020
A virtual event about sustainability in the brewing sector. Featuring: industry leaders, policy chiefs, high-level expert panels and fascinating practical information webinars over two days.
Free participation upon registration.
Official EU Green Week partner event.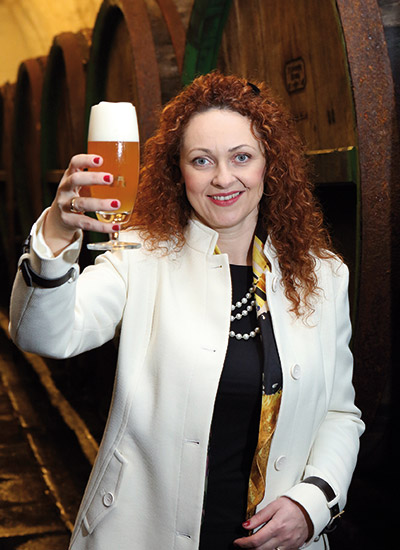 Drahomíra Mandíková
Chair, The Brewers of Europe Sustainability Expert Group
Drahomíra Mandíková is Chair of the Sustainability Expert Group at The Brewers of Europe and Corporate Affairs Director for Central Europe at Asahi Breweries Europe Group. In her company role, she leads teams responsible for external and internal communications, public affairs and sustainable development across Europe. Drahomíra graduated in economics and spent the first ten years of her professional career as an economist in the banking sector. For the last twenty years, she has worked in brewing. Drahomíra Mandíková has engaged in corporate social responsibility and sustainable development for a number of years now, proactively driving the entrepreneurial sector towards greater sustainability, with a focus on supporting diversity in business and female leadership.