THE BREWERS OF EUROPE SUSTAINABILITY FORUM
20 & 21 OCTOBER 2020
A virtual event about sustainability in the brewing sector. Featuring: industry leaders, policy chiefs, high-level expert panels and fascinating practical information webinars over two days.
Free participation upon registration.
Official EU Green Week partner event.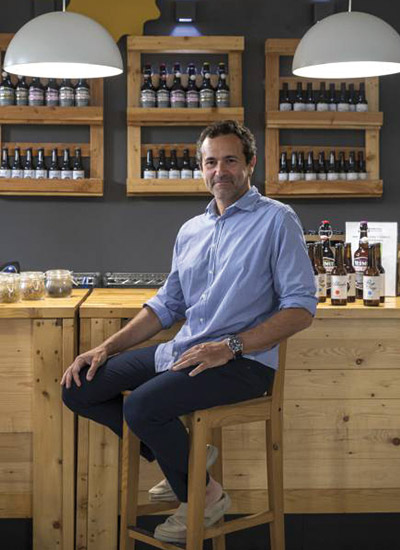 JACOBO FERNÁNDEZ PONS
Fernández Pons Brewery, Spain
Engineer in Industrial Design, Degree in Publicity, Master degree in Marketing. Have always worked at Design and Publicity mostly at wine business. Founded with his 3 brothers brewery 16 years a go after doing a lot of beer in a garage. Hedonistic person convinced that what is eaten and drunk must be organic and high quality. He likes to share and facilitate that philosophy. His other interest is his design and manufacturing studio for the world of luxury retail.