THE KEY ASKS OF THE BREWERS OF EUROPE
ON THE FUTURE EU PACKAGING
AND PACKAGING WASTE REGULATION
PIONEERS
IN SUSTAINABLE PACKAGING
Europe has a rich range of beers, all coming in different shapes and sizes. Packaging, whether it's glass bottles, aluminium cans, or kegs, is essential for beer. That's why brewers have innovated and invested over many years to make our packaging ever more sustainable, ensuring our sector has a positive impact on the planet
We take our responsibility seriously to minimise the environmental impact of beer packaging throughout the lifecycle by reducing, reusing and recycling. The Brewers of Europe supports the overall goals of the Packaging and Packaging Waste proposal as we strive for a more circular economy, but legislation must support the EU Single Market and be non-discriminatory, proportionate, and enforceable.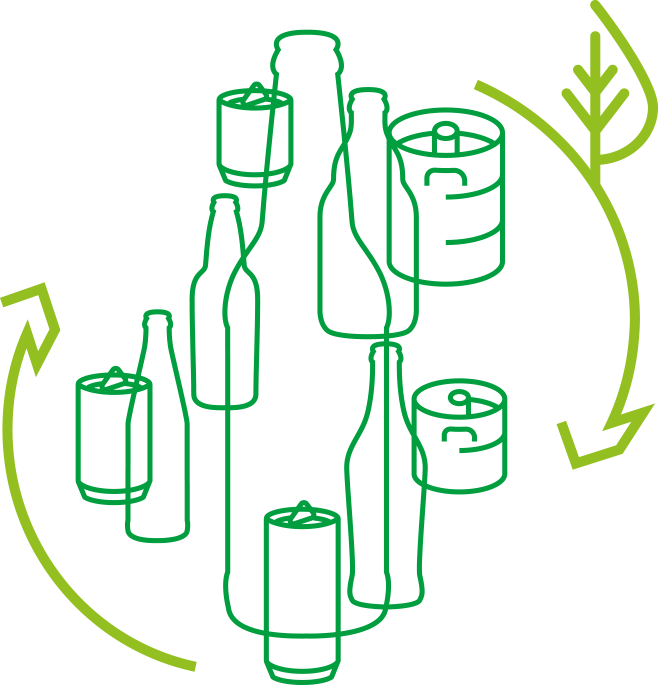 CREATE A LEGAL LEVEL PLAYING FIELD
SET TARGETS AT THE MANUFACTURER LEVEL
INCENTIVISE THE USE OF KEGS
USE EXEMPTIONS TO SUPPORT PACKAGING SUSTAINABILITY
MANDATORY LABELLING MUST BE CLEAR
ANY BANS SHOULD BE EVIDENCE-BASED
PROVIDE TIME AND CLARITY FOR CHANGE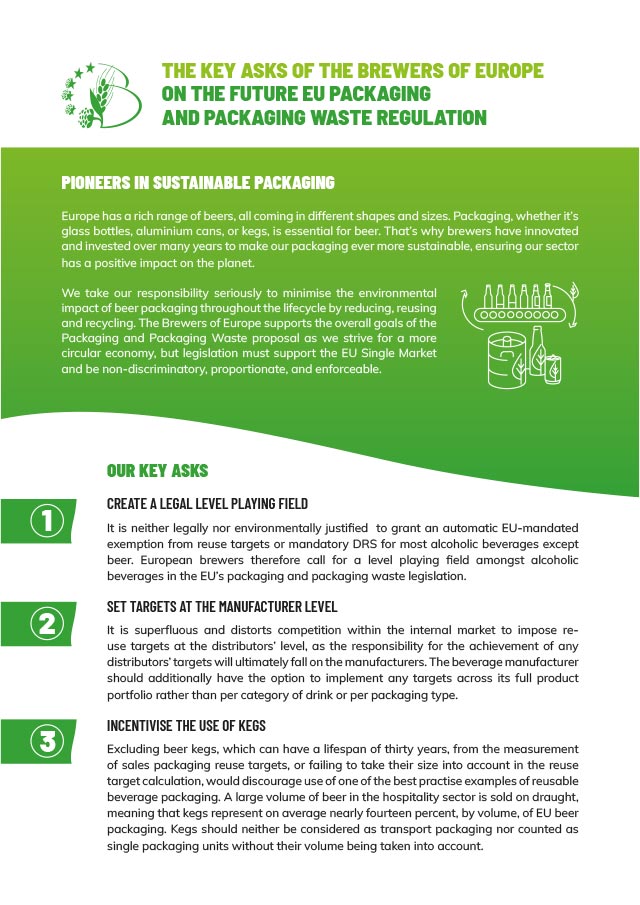 The key asks of The Brewers of Europe on the future EU Packaging and Packaging Waste Regulation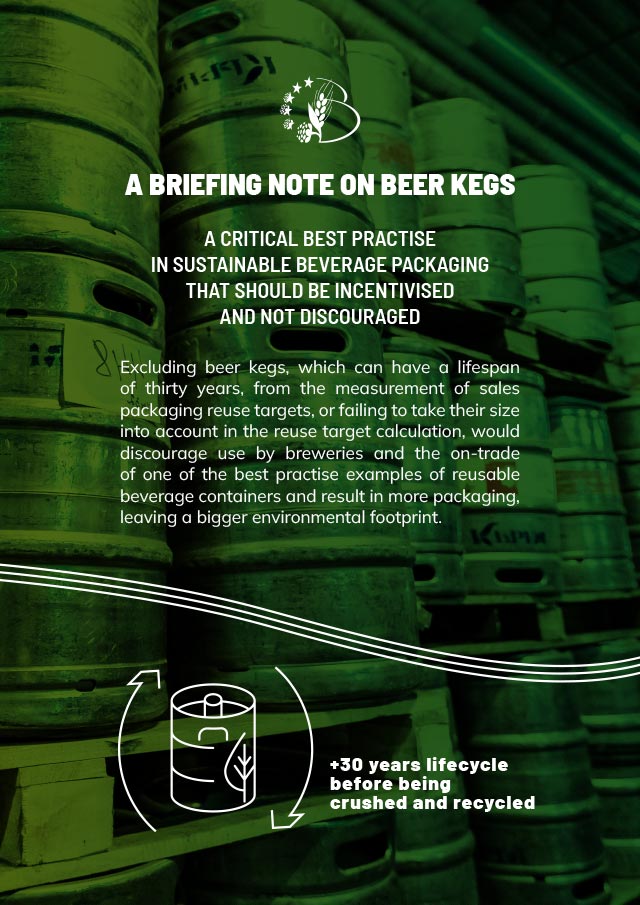 A BRIEFING
NOTE ON KEGS
A CRITICAL BEST PRACTISE IN SUSTAINABLE BEVERAGE PACKAGING THAT SHOULD BE  INCENTIVISED AND NOT DISCOURAGED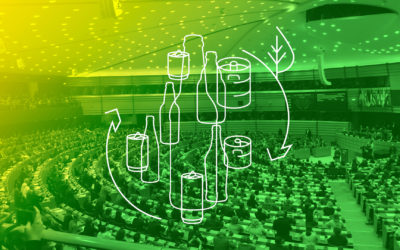 The European Parliament has always led the way when it comes to sustainability, pushing the European Union to be more ambitious. Meeting in Strasbourg on Wednesday, November 22, MEPs can use their power to shape one of the EU's most important environmental laws of...