Submit an Initiative
Are you a brewer or a business operating in the beer value chain in Europe that has taken steps to integrate environmental sustainability in your operations? If so, we'd love to know more and to promote your efforts.
WHAT WE BELIEVE
The Brewers of Europe aim to have a positive impact on society, people and the planet.
For many years we have encouraged sustainable practices in our brewing processes, in our supply chains, and in how beer is consumed and enjoyed.
We are central to a circular European economy and our progress goes hand-in-hand with the aims of the new European Green Deal.
The beer sector today innovates, leads by example and brings people together for sustainability.
WHAT WE DO
From micro to macro, the diverse number and type of breweries have made direct improvements on the use of water, energy, transport and packaging.
We're committed to reducing CO2 emissions, waste and providing the reuse of secondary products through innovative processes and solutions in partnership with others.
There's more to be done and we're working with our suppliers, distributors and retailers to follow the same philosophy.
WHY NOW
This is the launch of our platform on sustainability in the beer sector, but brewers have long encouraged sustainable practices in our brewing processes, in our supply chains, and in how beer is consumed and enjoyed.
Now there is an opportunity to combine our expertise and leadership as members of The Brewers of Europe to show collectively how we can contribute to the overarching European and global commitments and ambitions.
The EU Green Deal remains one of the six cross-sectoral priorities for the European Commission, relating to the UN Sustainable Development Goals that are important strategic ambitions across the world.
The Brewers of Europe is a vital competent of this strategy.
It is part of the 'grain to glass' strategy for our industry – beer is central to a circular economy and an interconnected part of many sectors. We want to make sure that sustainability is implemented throughout our organisations for the good of the planet.
The COVID19 crisis has been hugely disruptive and damaging to our sector in Europe. However, our commitment to sustainability remains at the heart of our priorities and will continue to be central to any 'green recovery' as the brewing sector rises from the current crisis.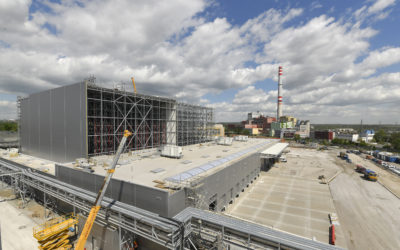 Plzeňský Prazdroj (part of Asahi Europe & International) is constructing a zero-energy warehouse at its Pilsen brewery, home of the world famous Pilsner Urquell beer. The building's innovative racking and shelving system saves space, lowers the cost of transporting goods and reduces CO2...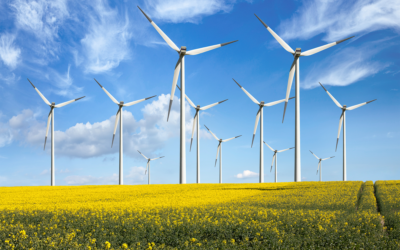 Asahi Europe & International (AEI) is present in Poland through company Kompania Piwowarska (KP). In 2019, KP signed a contract to switch to 100% renewable electricity, coming from wind farms in northern Poland. This step has helped KP breweries cut CO2 emissions by 66% compared to 2019.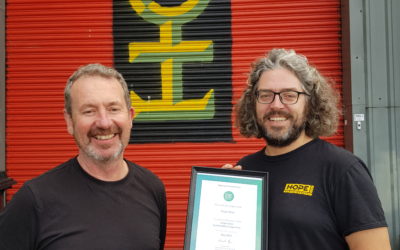 Irish brewer Hope Beer awarded fourth sustainability prize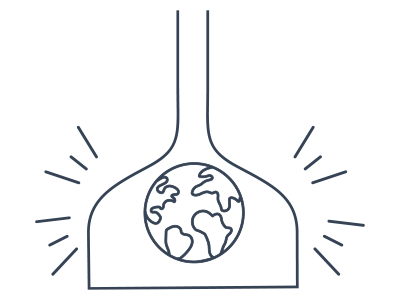 INNOVATION
6,000 years in the making: innovating for sustainability at every step in the process and every link in the supply chain.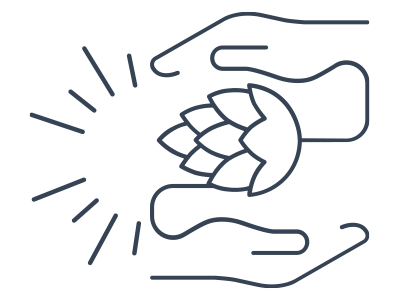 LEADING BY EXAMPLE
We promote, demonstrate and act on sustainability so that others can follow our lead.
BRINGING PEOPLE TOGETHER
Locally rooted, globally relevant: working together for a sustainable future.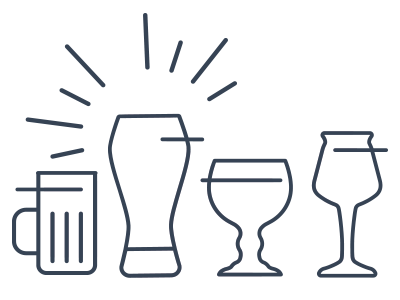 OUR DIVERSITY
From micro to macro, brewers can make direct improvements because our diversity is our strength.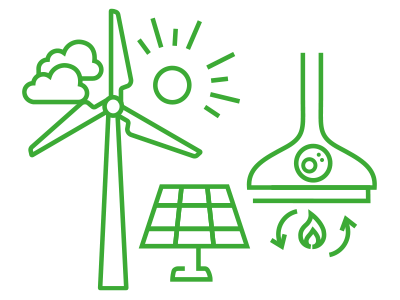 Building more energy efficient breweries leading to lower greenhouse gas emissions.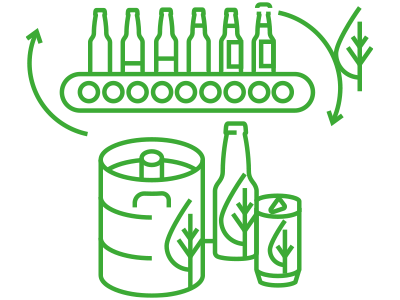 Innovative packaging solutions, recyclable containers and schemes.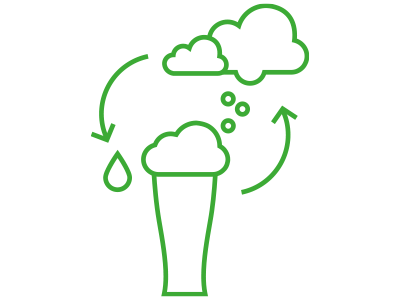 Ensuring our number one ingredient is protected and nature is supported by our operations.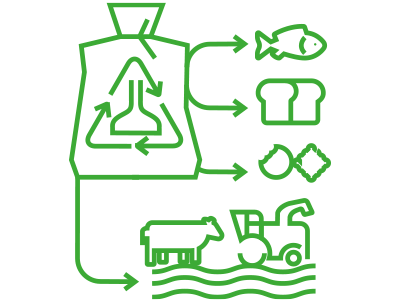 Using brewers' grain, yeast and other by-products to cut waste and enhance biodiversity, returning nutrients to nature.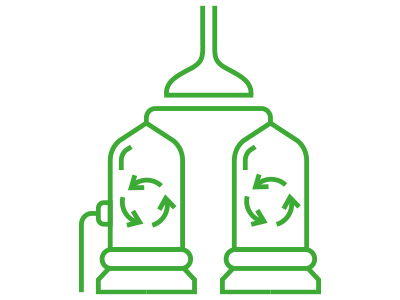 Aiming to eliminate waste and create a truly circular economy.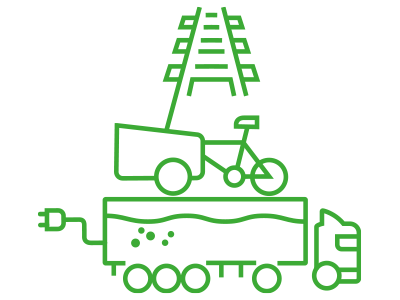 Moving beer in the best way possible. Working with our supply chain on solutions such as emissions-free trucks and even canal boats.