Sustainability: What brewers are doing


Secondary products

Although beer is the main product of brewing, several other valuable products emerge from the brewing process. The brewing sector has a long tradition of looking for the most valuable applications of these secondary products. These new uses mean less waste and more biodiversity, returning nutrients to nature, and reducing our impact on the planet's resources and climate.
What are secondary products?
The most important secondary products are grains, yeast and surplus beer. Other, secondary products produced in lesser quantities are brewers' hops and trub (proteins) from different stages of brewing.
Brewers' grains are the solid residues that remain after starch has been solubilised from barley malt grains. Brewers' yeast is used for fermenting beer and during the fermentation process the yeast multiplies several times – some of this is reused in subsequent fermentations but large amounts remain available for other uses. Surplus beer is the unavoidable beer losses throughout the brewing process: this is still a valuable product and may be used to enhance animal feed.
How secondary products are reused
Brewers' grains are the largest volume of secondary products, as much as 85% of what might otherwise become waste. Because sugars and starches have been removed during the malting and mashing process, these brewers' grains are higher in fibre, protein, and some minerals than the foundation grains.
They have been fed to livestock since the advent of beer production. They can also be an effective, affordable fertiliser, with their high protein content translating to high nitrogen availability in soils.
New uses are emerging. Brewers' grains are being used as an additional ingredient in bread, enzyme production, ferulic acid production, paper, bricks and to make fuel-grade ethanol. They can be used as an alternative feedstuff in aquaculture – a sector that is a key focus of the EU's Farm to Fork strategy. Some innovators have made fibre and protein-rich flour and converted it into a nutritious snack. Some have turned them into dog treats. And brewers' grains can be turned into edible and compostable cutlery, or recycled in a traditional ceramic paste used to make common bricks.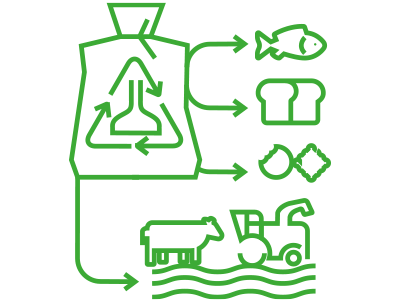 Brewers' yeasts
Brewers' yeasts can be used as soil improvers, enriching the nutrients in the soil. Like grains, yeast can be used as animal feed – but it can also be used to produce human food in the form of yeast extract spreads or may be used in distilleries.
Alcohol gels
During the Covid pandemic there was a shortage of alcohol gels, which led brewers producing non-alcohol beer through de-alcoholisation to utilise the high quality alcohol removed to donate alcohol gels as part of their commitment to society.
Outside the brewery
Outside the brewery, beermakers are also looking at what happens in the fields, after barley is harvested, when there's an abundance of dried stalks, or straw, left over. They are usually left on the field, tilled over, or even burned, but some brewers upcycle it into renewable, recyclable paper for packaging.
Conclusion
Secondary products have traditionally been collected by farmers and fed to livestock. However, as breweries become more sustainable and more innovative, they are beginning to find new uses for these secondary products, getting further value from them and cutting food waste.
Secondary products: latest initiatives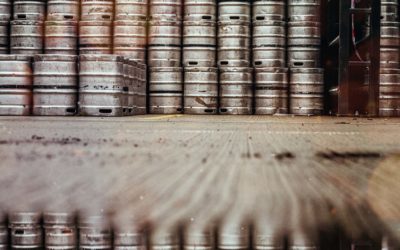 The key aim of this project was to process returned beer into environmentally sustainable products. We committed to taking back unsold, out-of-date kegs of beer from our customers: more than 28 million pints of beer from Ireland and around the world.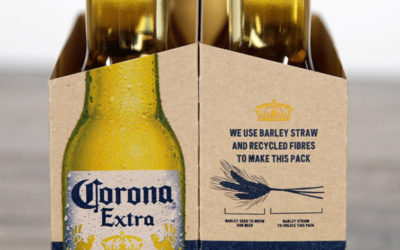 Recently AB InBev's "Corona" brand made headlines for being the first global beverage brand to roll-out six-pack cartons made using barley straw. To find out what it took to reimagine a barley 'leftover' into an industry first, AB InBev caught up with Keenan Thompson, Global Director of...
Use of surplus yeast in Marmite production